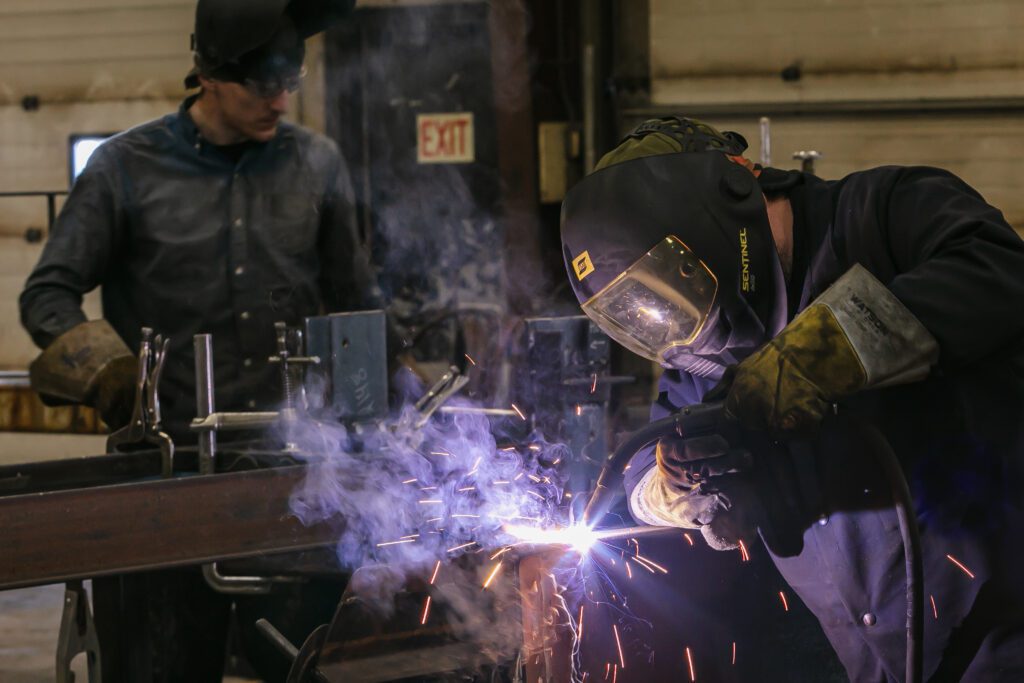 Alberta-Based Solutions for Fast-Growing Commercial and Industrial Businesses
When businesses across Alberta and the prairies need to grow fast, there is nothing better suited to the job than a design build. To illustrate how Flynn Bros. Projects is helping companies like yours scale their operations with fast, affordable, and custom-built headquarters and production facilities, we want to walk you through how the design build process works and how it can help you launch a more profitable future.
Design builds are custom projects that start from a simple idea and are later executed into fully-fledged buildings suited to your needs. Best of all, they are entirely designed in-house by one company—this saves time and money while helping streamline the many demands that come along with construction.
For decades, Flynn Bros. Projects has helped Albertan and prairie-based businesses envision, design, and execute on high-powered commercial and industrial builds that don't cut corners. But what does a design build need, and is it right for your business? Let's find out in today's blog.
---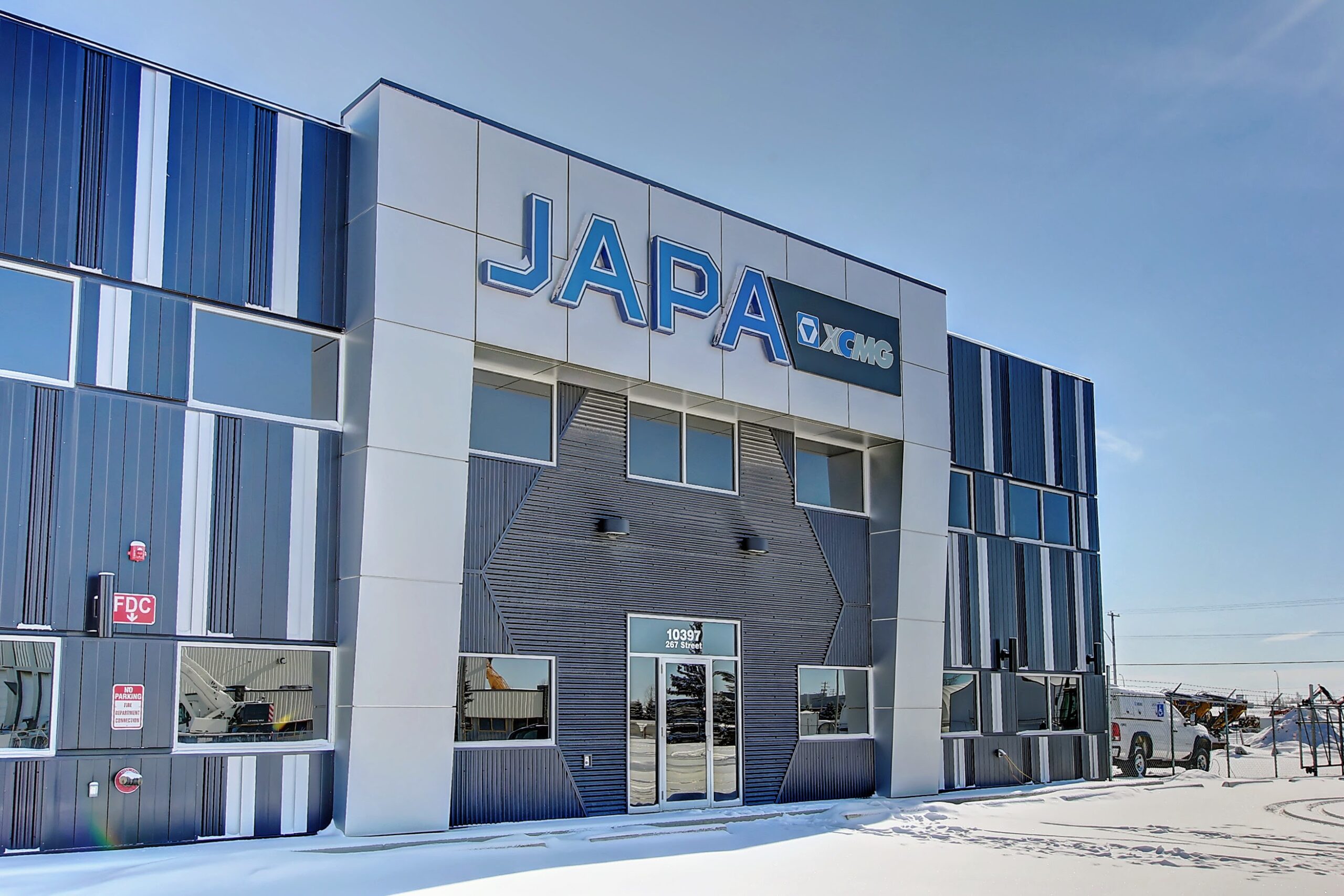 Planning Your Expansion
Different businesses will have different needs from their spaces. Whether you're looking for industrial space, offices, or both, having a clear idea of what your new space needs to succeed will be the first step toward your new design build project.
Locating Your Land
If you're hitting the limits of your current space or are looking to start a new business altogether, all you need is land for the new build. It can be serviced or unserviced. With an idea of the ground, dimensions, and accessibility of your new build site, we can help you maximize its utility and function.
Free Consultation
Next, we invite you to sit down one-on-one with our experts to get a better understanding of your goals and business needs. We bring our design, building, and maintenance experience to the table so that you walk away with a clear picture of what your new building will offer you and your team as you grow your business. This is your first opportunity (but not the last!) to ask any and all questions about what the design build process will look like.
Approve Your Design
Our in-house design and architecture team will quickly turn around design options for your build. From there, we continue to iterate on what works and what you would like to see added as the project progresses. There is no such thing as too much collaboration—as a small team, your success is our focus, and our attention remains undivided.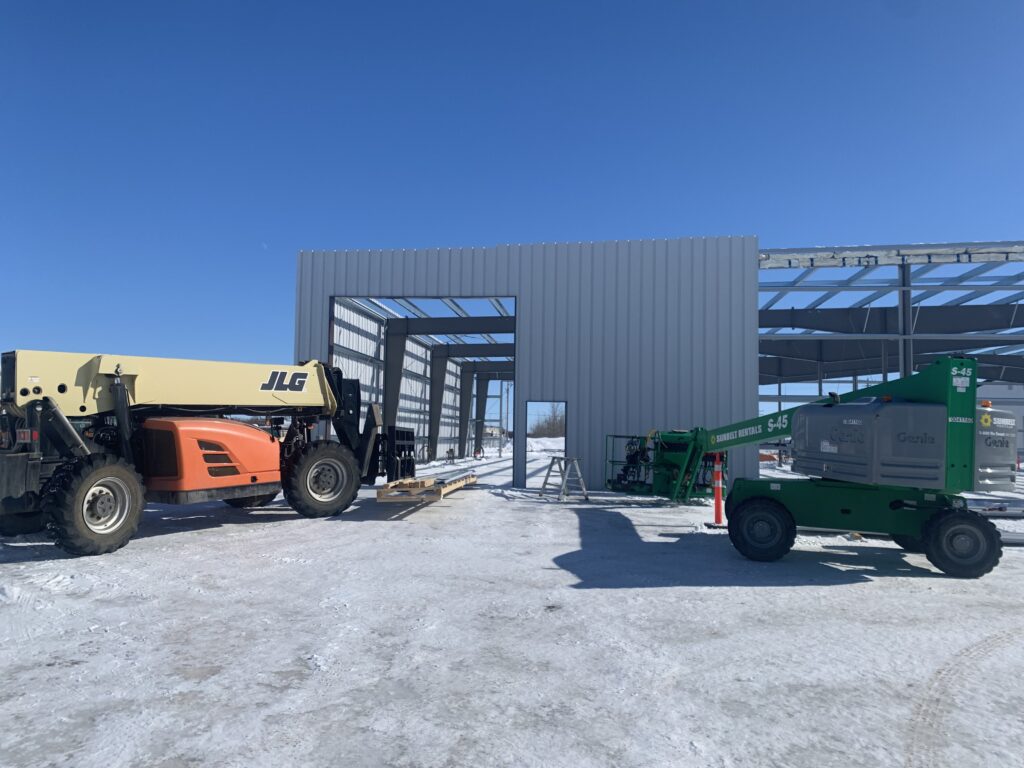 We Contract and Manage the Build
Only when you're completely satisfied with your design do we begin pricing, signing work orders, securing permits, and contracting construction teams for the build. Our knowledge of the industry and 20+ years of connection mean we bring the best of the best to the table to ensure deadlines are met and expectations are exceeded. We invite and encourage walkthroughs at any point so you can see the build firsthand and remain in the driver's seat of your investment.
Final Walkthrough and Handoff
Congratulations! The next step in your legacy is finished, and you are welcome to complete any and all inspections to ensure you are set up for success with your new building. Should any needs arise after the build, we will work with you to find a solution. Your partnership is first priority to us—anything less than total satisfaction is unacceptable.
These simple steps are all it takes to bring your idea from dream to reality. From office spaces to commercial buildings, we have the teams, tools, and experience to start and finish your project right.
Design builds are fast, affordable, and offer you greater flexibility in maintaining your vision for your business. As a family-grown company, we haven't lost sight of how collaboration builds successful prairie businesses. For any questions, quotes, or just for a chance to sketch out your next expansion over coffee, we'd love to hear from you.
Check out some of our successful builds here, and we look forward to meeting you soon.